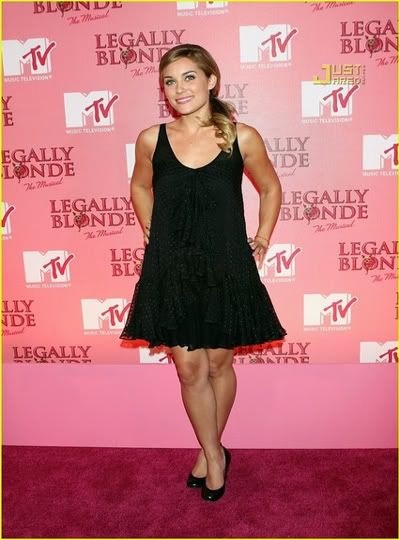 Lauren Conrad took a trip over to New York this past weekend to attend the premiere of Legally Blonde on MTV.

If I wasn't too old to design and play with a barbie doll, lauren conrad would be the mold. look at how cute she is. go on. stare. i'll wait.

She's delicious. She's the girl next door who parties ... has sexual encouters all while remaining cutsie wootsie in the public eye. she's devine.