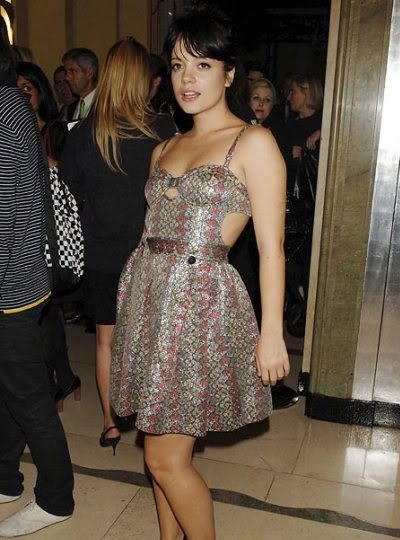 Lily Allen is the only celebrity who has said this. and now I like her even more because this is exactly what the fuck I would do. Minus the chickens and pigs.



"Maybe I could retire at 25. I'm only going to do one more album," the singer, 22, tells Britain's Sunday Times.

"It's a great job, but it doesn't leave time for what's important. Like having a family," she says. "I'd like to live in the country and have a walled garden, and chickens and pigs."



Touche. you know what MY dream is after making millions. I'm moving to Greece and having sex with any man who pertrudes from the beautiful waters below my Bunaglo. Family is for poor americans.