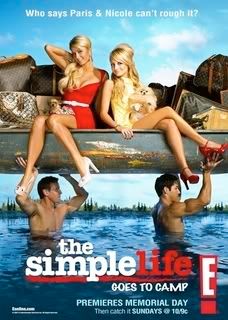 The Simple Life 5.
Tonight at 10pm.
Only on E!

Ooooh.
I can't wait to watch Nicole on screen again. I've missed my lovely.

& I should probably research but there's a new show that comes on after it called, Sunset Tan. Anything Hollywood interests me so I'm probably going to have to record that as well.

I LOVE scoping out new shows !!!!