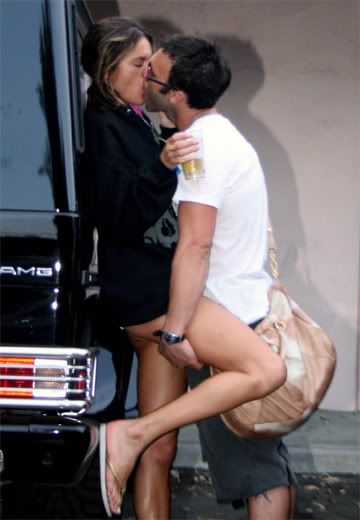 We're all aware that Alessandra Ambrosio is probably one of the sexiest women in the world. CUT. I can't work like this. Ya know. Lying. Is she really that pretty or are we up in arms because she's a Victoria's Secret model with no meat on her bone. I don't even really know what the story is. All I have is this uncomfortable looking picture.

So, here's way too skinny AA making out with some nerd boy who looks like a cross between DJ AM and Adam Levine. How'd I mix ugly with sexy? I dunno. Everyone seems to be doing it these days.

Move your hand higher and drop your purse.