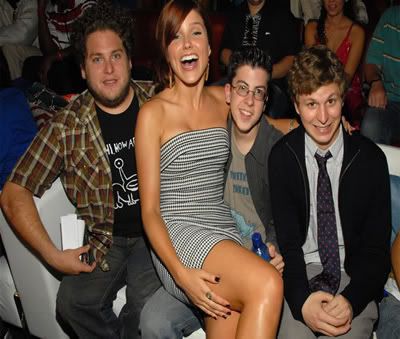 as in Sophia !!

The teens choice awards should give hope to the 20 to 40 year olds still trying to make it in Hollywood. Because it doesn't matter that you're 26. As long as the character you play on Wednesday night is 16, YOU'RE A CANIDATE. But that's not me being mean. That's me being serious. Because as long as I get to see pictures of Sophia Bush ... I don't care what age she plays.

Sophie won THREE awards including,



"Choice Movie Breakout: Female, Choice Movie Actress: Horror/Thriller for "The Hitcher" and Choice Movie Actress: Comedy for "John Tucker Must Die."



HEY ! HEY ! As long as you're pretty ... Nothing else matters.