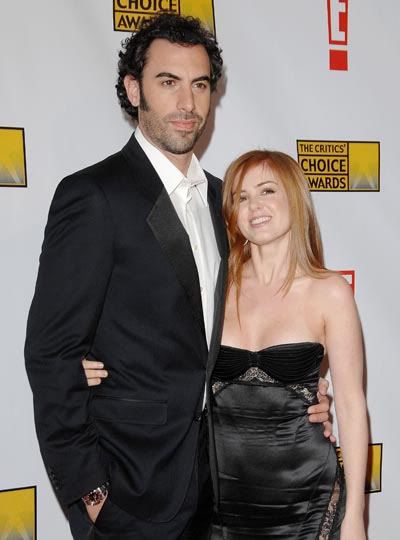 Borat and that crazy psycho chick who pretended to be a Virgin when she was really a whore in Wedding Crashers FINALLY had their baby. It's a girl. Whooo. Another bitch has entered the world. I wonder if she'll be like Rumer Willis or Kim Stewart. Bets? I'm taking bets now.

Oh wait. We're not supposed to write about other people's babies huh. Cause that's cause for murder. My bad. Sacha and Isla had a beautiful baby girl. & I say beautiful without having seen pictures because ... aren't all fresh from the womb humans ... beautiful?

whispers no
Giggles. I know. I know.
Ssh. Ssh. Ssh. She's coming.