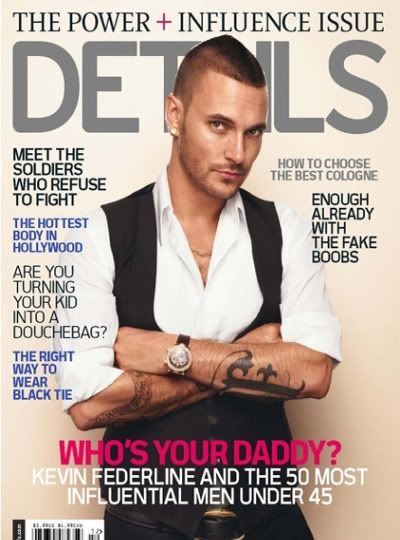 1. ABSOLUTELY FUCKING NOT !

2. WHY IS HE ON THE COVER OF A MAGAZINE !?

3. WHY IS KEVIN FEDERLINE ALIVE !?

4. KEVIN FEDERLINE

AND THE 50 MOST INFLUENTIAL MEN UNDER 45.



uhm. excuse me while i VOMIT for the sixth time. this entire issue is all fucked up and wrong. "and" would imply that he was included in that 50. BULLSHIT ! KEVIN FEDERLINE ... ON A MAGAZINE ... WITH AN EXPENSIVE WATCH ... THINKING HE'S SOMEBODY ... THE POWER AND INFLUENCE ISSUE.

WHAT THE FUCK !
I'll be at Barnes & Noble after work READING THE FUCK out of this article. Because I don't like to JUDGE situations before I know everything. BUT I KNOW ... they are not associating KEVIN FUCKING FEDERLINE with ANYTHING powerful or INFLUENTIAL !!!!!!



RAGE !