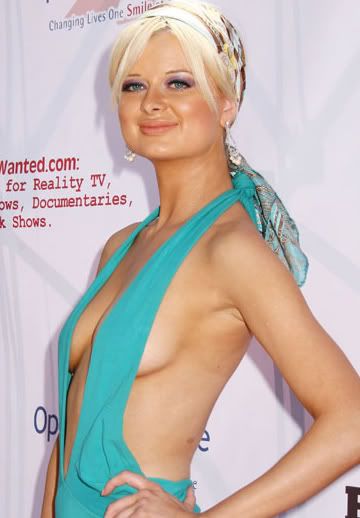 So news around the world is that Barron Hilton ... Paris Hilton's grandpa has said FUCK YOU AND YOUR CRAZY BLONDE HAIRED YOUNG WAYS and has reportedly cut her and his 11 other grandchildren from their inheritance. $60 million is what Ms. Hilton you must be worth a trillion bucks would have added to her bank account.

She was probably like ... Grampie! I had dreams about your 60 million when I was five. I'm Paris Hilton bitch and worth SO MUCH more than that now. Take your inheritance and shove it. That's when he ran to Harvey over at TMZ and made sure everyone knew he has a sense of humor and wanted to get us in a tizzy like only the Hilton name knows how.

Because ... without Paris Hilton having Heiress behind her name ... she might as well be Natalie Reid and nobody especially grampie hilton wants that.