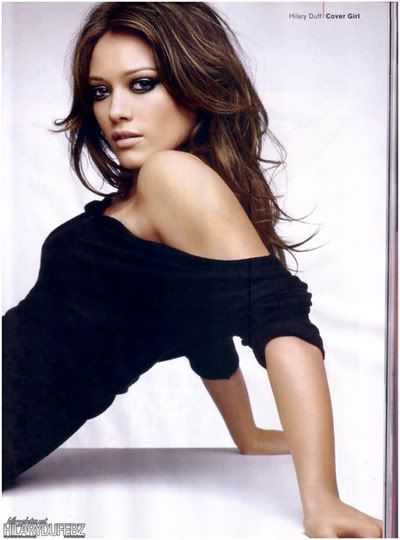 motherfuckin word. move aside lindsay lohan, hilar ... i can't even joke like that. my fingers refused to type what i was going to say. so don't move lindsay, stay right here. but notice if you were to turn around that hilary duff would be in eye sight.

check out hilary on the right side of the FHM magazine spread she shot. the left side contains her nicely shaven/waxed there's no hair there shiny and perfect legs. mhm. her hair is flawless and that make up. don't even get me started on her fucking face.

oh photoshop. you my friend, are the best thing since sliced bread and revlon.

oh but the story doesn't end there people. it begins with hilary duff being uhcked at because she gave her boyfriend ... her what ... boyfriend ... one more time ... her boyfriend a lapdance at a new york night club.



"Hilary was having a wild night, drinking Beve Clicquot straight out of the bottle. She looked nothing like the sweet little Lizzie Maguire she once was as she treated Mike to a aseries of raunchy lap dances."



man oh man. she's nothing like that lizzie maguire character that she used to play on tv. it's a shame though. because i'd love to see that pink shirted, blue jeans wearing toes out of the front of her sandals cartoon doing some "raunchy" lap dances. damn that big box in my room that lights up and gives me fake visions of people. because what you're trying to say is her real name isn't Lizzie and she no longer hangs out with Gordo and Miranda. all of my hopes. shattered. thanks internet.