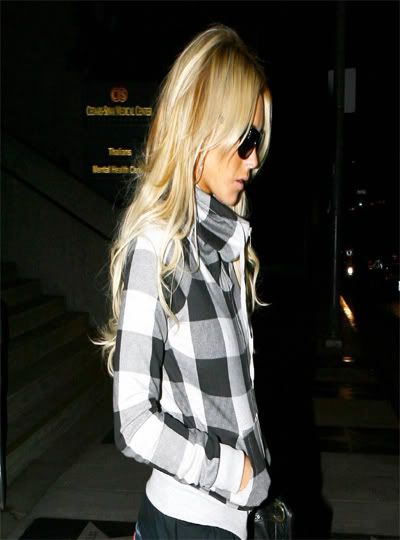 Uhm. I'm shaking and foaming at the mouth. Because, I think I just read that Lindsay Lohan is going to be on a reality show. And even though it's going to be similar to Keeping up with the Kardashians where they show us a bunch of siblings nobody knows or cares about [and by siblings no one cares about I mean those annoying fucking dumbass GIRLS on the stripper pole, flashing their surfboards and kicking Brody Jenner in the dick.] But whatever. So I'll have to fast forward through Dina, Ali and Dakota to see seconds of Lindsay. But those will be the seconds I rewind until I fall asleep.



There are so many misconceptions about me and my family," says Dina. "I'm setting the record straight.

"It's about empowering women to be successful single mothers. About being in the limelight without compromising motherhood. It's about what I do, how you can be successful, and be a single mom and fulfilling your kids' dreams. Working is my sole source of income.

"It won't just be following my family around like other shows. It'll show me cultivating careers, going to soccer practice. I'm a big supporter of domestic violence charities, so they'll show that. Then they'll show ["my son"] Cody at soccer practice. Ali going to school and in the studio. It'll encompass everything. You'll see me having five business meetings in the city.

"We want it just to be real. It's okay if it's not as crazy as the tabloids make it."



Okay wait now I'm confused. Why does anybody wanna see Dina take her son to soccer practice. And I don't care to see Ali get off the bus with a Bratz backpack. I wanna see Lindsay Lohan FUCK the soccer coach and the principal. I wanna see her pick Ali up from school with a mysterious brown bag inbetween her legs with the hiccups. Err ... she's not driving of course. Because drinking out of brown paper bags behind the wheel is irresponsible. So basically Heaven just turned into Hell.

I hope this I don't wanna pose or talk to the Paparazzi is a pretend phaze. And in about a month I'll own a copy of the sexiest sex video ever called Lindsay snow blows Riley. Oooh.